Improve Your Printing Profitability with the DTGTEX X5
Have Questions About the DTGTEX X5?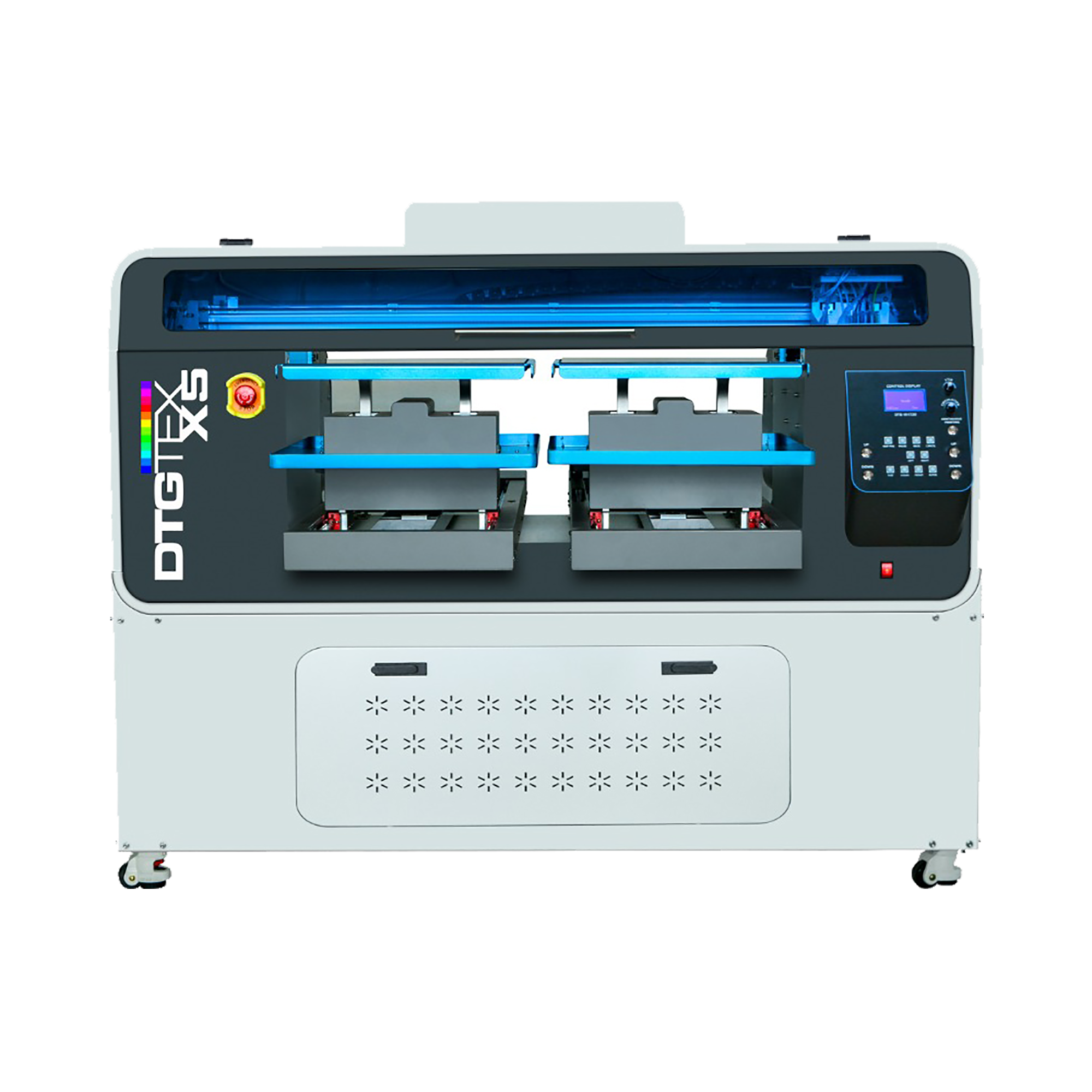 DTGTEX printers are designed to bring you best-in-class garment printing features while improving your productivity, printing quality, and consistency with every job. The DTGTEX utilizes "out of the box" design to deliver industry-leading specs that make it stand out from other DTG printers on the market.
Get the stability you need with our new clog-resistant Epson I3200 printhead technology. One year warranty included!  

Improve speed & performance with two printheads that print simultaneously. Two heads are better than one!

Avoid ink sedimentation & ensure the longevity of your printheads with a newly designed white ink circulating & stir system. Print for years to come!

Elevate your profitability and save on printing costs with the DTGTEX Bulk system. Cut costs while improving profitability!

Rely on the rigid & robust construction of all-metal design and best-in-class components. Ensure your long-term printing success!
Financing as Low as $625 Per Month!
With over 16 financial institutions competing for your business we assure you the best terms to choose from.